MBE Software enteliWEB
enteliWEB is a web-based building management software from our partner Delta Controls, which makes it easy to connect properties in a networked infrastructure, facilitates the operation of technical systems and enables centralised energy analyses.
Each operator can view the building and technical installations in their own way and create their own personal dashboards. Whether one is a manager, an energy manager, a room user or a building technician, enteliWEB can be adapted exactly to the needs of the respective user. The user can individually manage the room comfort for each autonomously controlled room via app technology of mobile devices or web-based user interface on desktop PCs. It is an effective instrument for more transparency.
enteliWEB building automation Software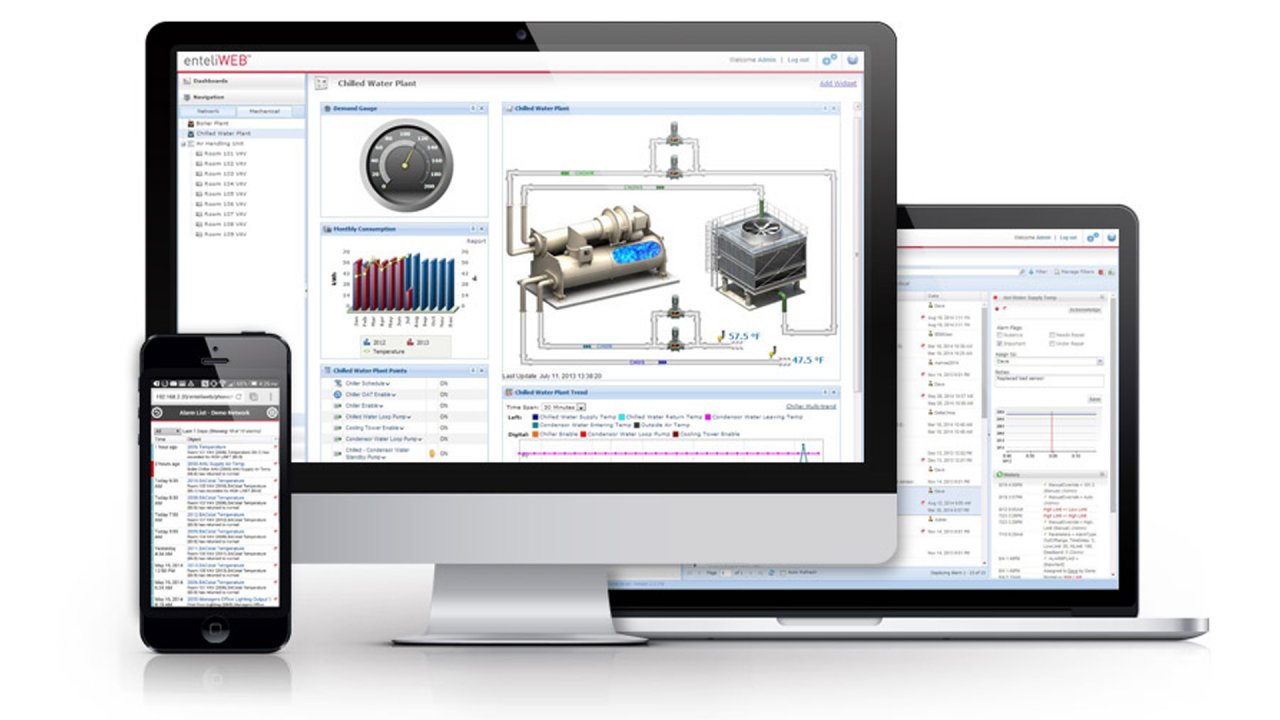 -         Web-enabled BACnet MBE: Manages facilities from anywhere
-         Centralisation of building management operations
-         Optional energy management
-         Trend log archiving/historisation
-         API interface, e.g. for alarm forwarding
Core functions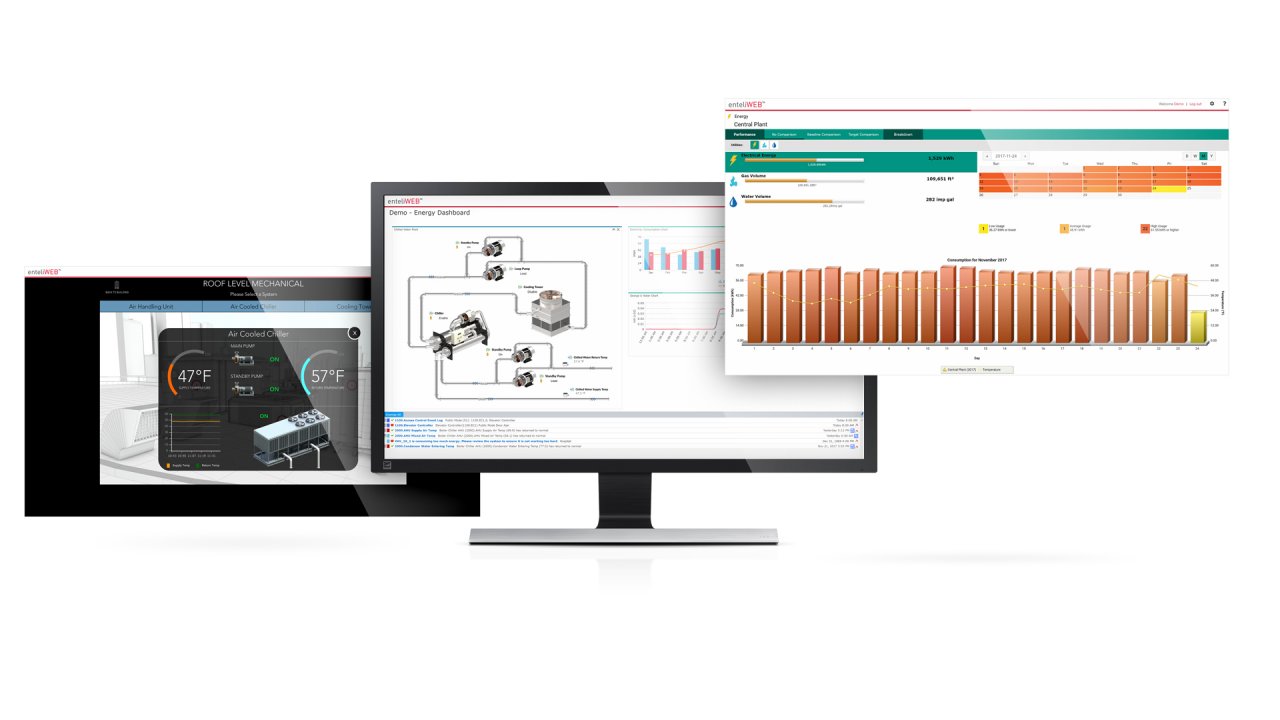 Engineering tools: HTML5 graphic editor, network and object navigator, programming tools

Multi-site: Manage multiple properties in one central software

Energy integration, alarms, audit logs
Special features
With for example M-BUS-capable counters, the consumption values of electricity, heat, cooling and water can be recorded as measured data and transmitted cyclically to the respective, responsible consumer. Furthermore, independently functional plant systems such as fire protection flap controls, fire alarm systems, lifts, access control, air conditioning systems with split units (server room cooling) can be integrated into the BACnet network in order to visualize error and status messages at the master management level.